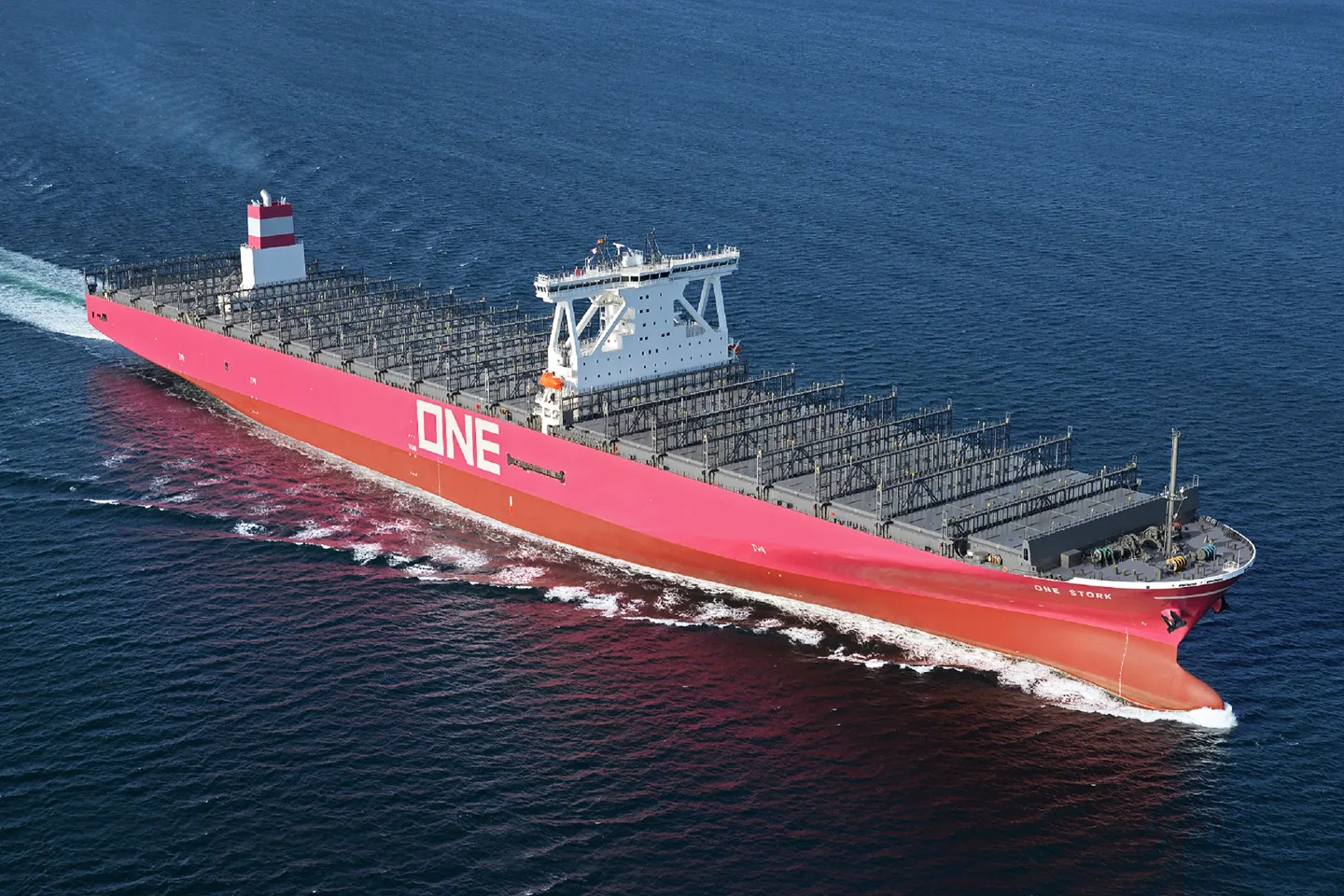 JMU's merchant ship division possesses the world's top class technological resources and shipbuilding facilities, and is contributing to the progress of maritime logistics, which is the main artery of the global economy, through construction of diverse types of ships. JMU products include tankers, bulk carriers, container ships, liquefied gas (LNG/LPG) carriers, and ferries, among others.
In 2021, we formed a capital and business alliance with Imabari Shipbuilding, a major domestic shipbuilding company, and established "Nihon Shipyard Co., Ltd." as a joint venture.
Possessing world-class technical resources and shipbuilding facilities, the company is particularly valued for its ability to build ships with excellent fuel efficiency. The cost of fuel for voyages on ships is an important factor for shipowners and charterers. Also, the larger and more complex the ship becomes, the more difficult it is to balance cargo capacity and navigational performance. Merchant ships built by JMU are highly acclaimed for their excellent fuel efficiency and stable performance under various sea conditions.
In addition to these advanced technical capabilities, the accuracy of construction work to meet deadlines and the meticulous attention to after-sales service are our major strength that leads other companies. JMU's merchant ships continue to meet the various needs of our customers by the combination of our comprehensive technical capabilities and the "power of the builder."
---
---