Floating Offshore Wind Turbine
Creating harmony with global environment.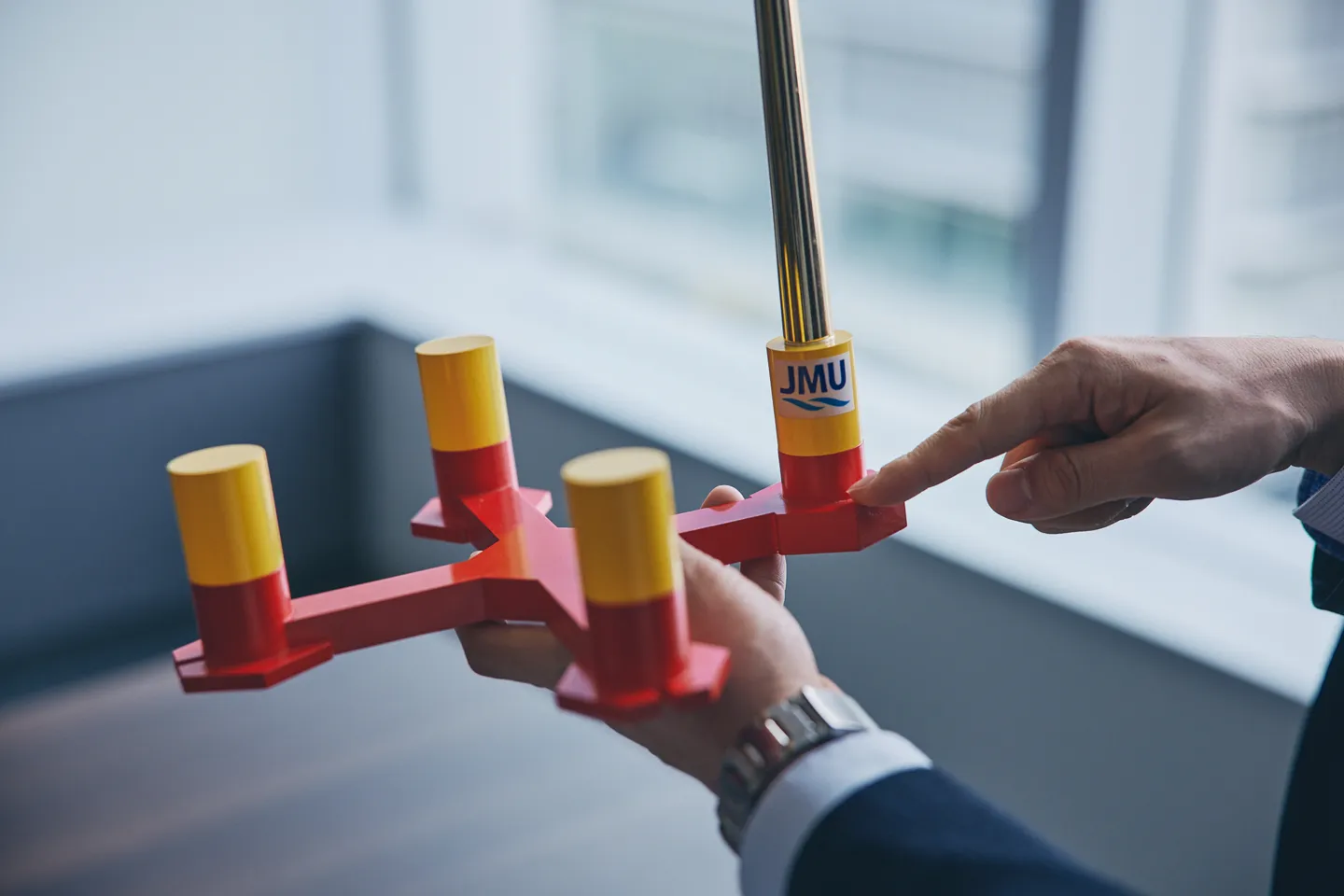 ---
What technology we are focusing on
A wind power generator on a floating body connected to the seabed is called a floating offshore wind turbine. Floating offshore wind turbine can make use of stable and strong winds on the sea. Many companies are working on anchoring types that fix their foundations to the seabed, but since there are few shallow sea areas suitable for anchoring types in Japan, it is believed that floating types will become mainstream in the future.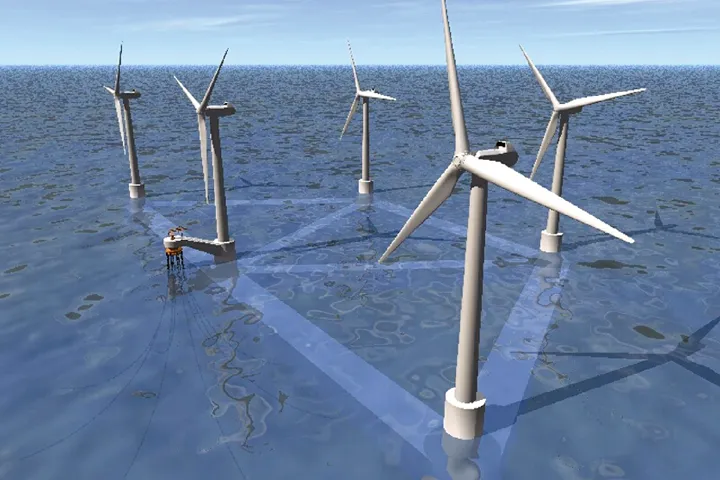 ---
Why is that technology necessary?
Wind power is a hot energy that is said to become the main power source in the future. The "semi-sub type" that JMU is focusing on is a floating body with a complicated structure, but we are developing technology that takes into account not only cost but also reliability and manufacturability by making use of the knowledge of shipbuilding and offshore structures that we have cultivated so far. There are only a few companies in the world that have actually built and operated large-scale wind turbines.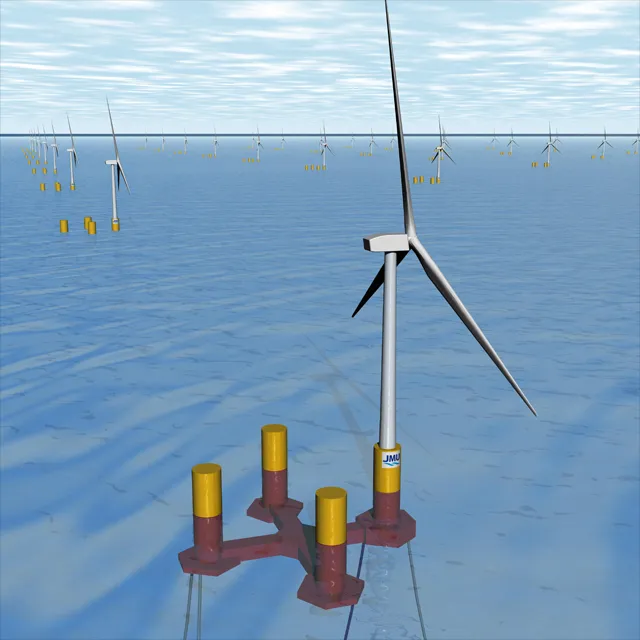 ---
How to realize that technology
Floating offshore wind power is the mainstay of the government's carbon-neutral strategy. We are working on technology development through a national fund. Though overseas are ahead in offshore wind technology, we are keeping our eyes around the world, gathering cutting-edge knowledge on the environment, energy, policies, and laws, sharing information with experts abroad, and forming consortiums to promote technological development.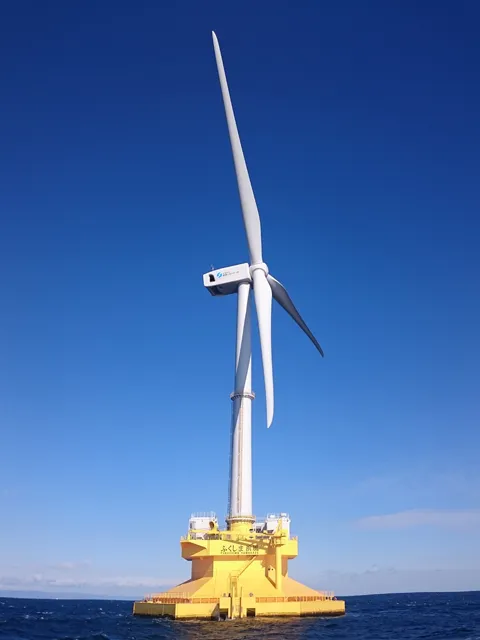 ---
Offshore structures require work vessels for installation, maintenance, and other operations. JMU can also provide these work vessels, enabling to support long-term offshore wind power projects. Therefore, our aim in Japan is to execute EPCI projects and construct wind farms. At the same time, we are looking at licensing business and consulting overseas.