Carbon Neutral (CN) Fuels
Development of next generation ships powered by alternative fuels is expected to create a new shipping industry.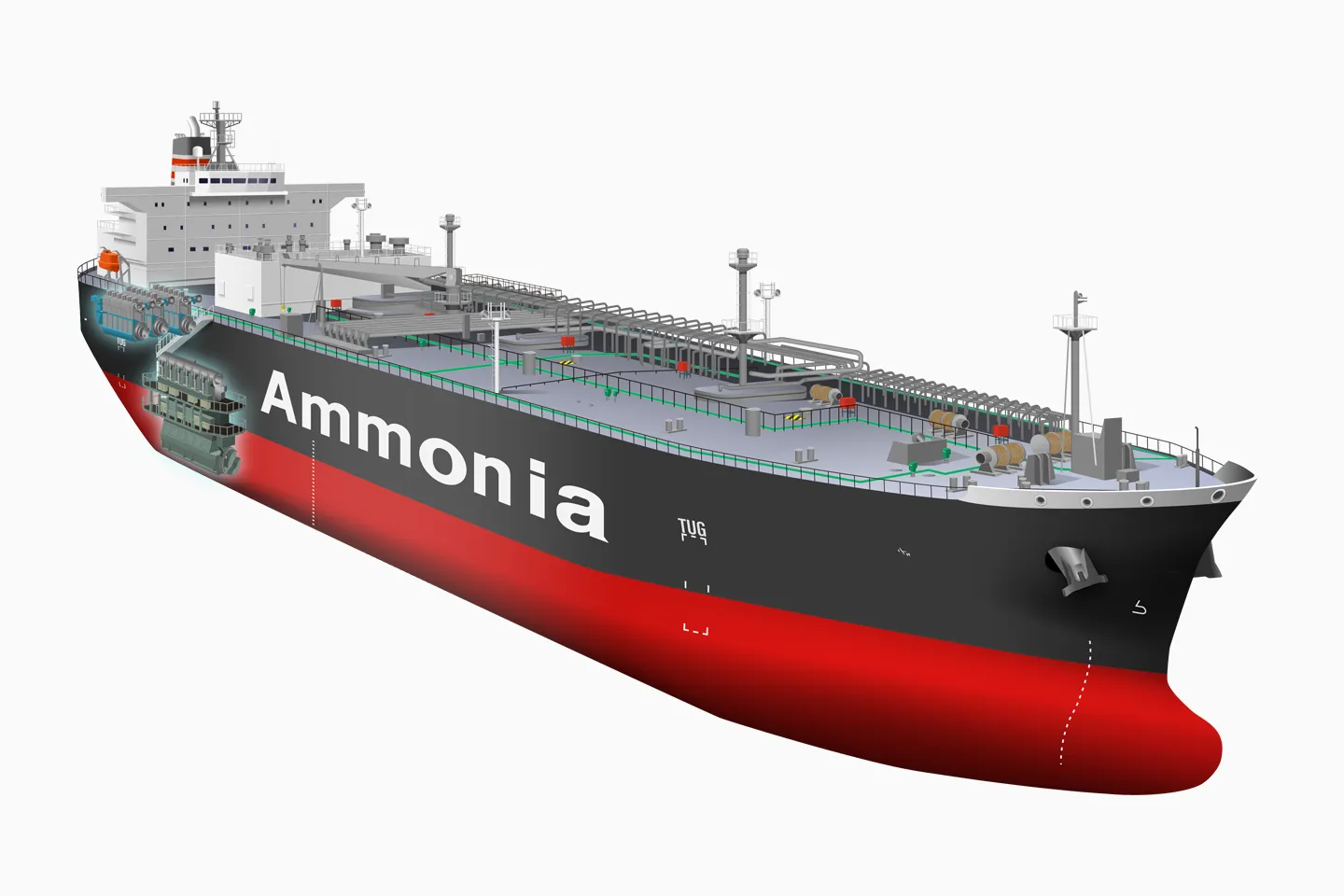 ---
What technology we are focusing on
JMU is conducting research and development of next generation ships powered by alternative fuels for decarbonization. There are several options for alternative fuels such as hydrogen, ammonia, methanol, and so on, but the feasible options are limited. In the several options for alternative fuels, JMU is currently focusing on ammonia.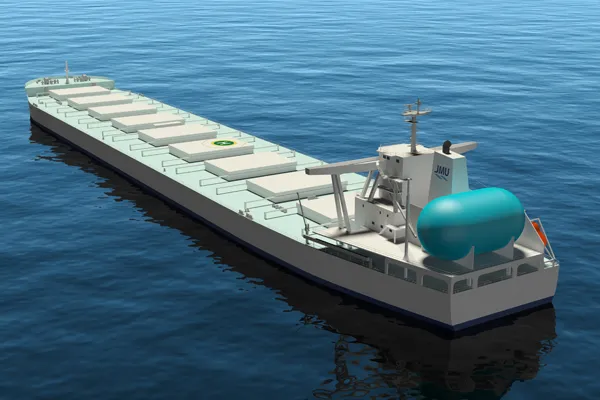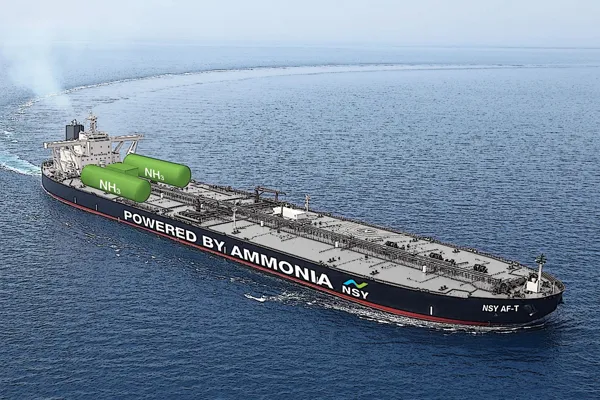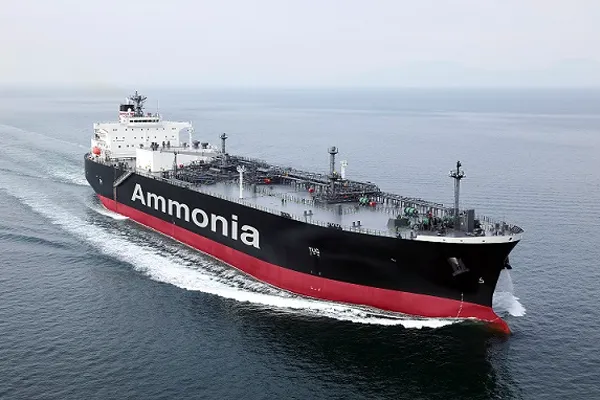 ---
Why is that technology necessary?
Amid the growing global momentum for environmental consideration, the shipbuilding industry is considering alternative fuels to replace heavy fuel oil. Ammonia fuel is still under development in terms of handing toxicity and odors, and maintaining safety. We believe that JMU's strong point, wide range of knowledge for shipbuilding and fuels, will definitely be utilized in this advanced development.
---
How to realize that technology
To replace a fuel from conventional heavy fuel oil is new challenge, and every part of the ship shall be renovated to suit the new fuel, Ammonia. JMU launched a new project department "Ammonia Fuel Vessel Development Department", and experts from various technical fields are concentrated to achieve this new challenge.
In parallel with the development, we are discussing the guideline of Ammonia fuel vessel to ensure the ship's safety in collaboration with a consortium members from marine industry in Japan, such as shipping company, engine manufacturers, classification societies, and so on.
---
In addition to the development of new fuels progress, the supply chain is also necessary to be formed. JMU has taken on the challenge of developing an epoch-making "ammonia-fueled ammonia transport ship" that can be bunkered from cargo tank. By putting this vessel into service ahead of the rest of the world, we will take a big step toward decarbonization.