R&D Organization and Test Facilities
Production Planning Center
---
The mission of the production center is to improve the productivity of the shipyard. The center takes various initiatives in the activities to increase production efficiency and reduce cost by bringing in new equipment and systems, developing on-site improvement activities, developing human resources.
Our research and development to introduce the latest production technology to the shipyard is cooperated with related departments inside and outside the company.
Production Innovation Group
The Production Innovation Group is in charge of research and development to turn the shipyard into a smart factory.
Experts in various technologies to realize a smart factory are gathered, such as optimization of production plans using simulations, visualization of production management using ICT and IoT technologies, and elemental technologies related to the accuracy and quality of ship hulls such as 3D measurement, robots, welding, and painting.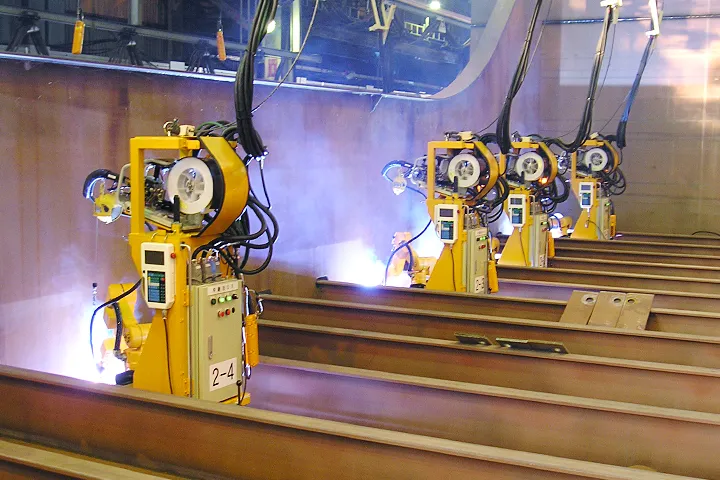 Based in Ariake shipyard, one of our main shipyards, R&D by Production Innovation Group is directly connected to the site and enable to try out various technologies and will lead to productivity improvements.
These developed technologies will be brought in other shipyards of JMU.