JMU supplies the ship's energy saving device SURF-BULB and anti-rolling tank Mup-ART Ⅲ.
JMU supplies its proprietary anti-rolling tank technology, Mup-ART Ⅲ, which was developed for RORO ships and research ships, and the revolutionary energy saving device for ships, SURF-BULB (patent of former Universal Shipbuilding Corporation, a predecessor company of JMU).
---
The anti-rolling tank is a device (tank) which minimizes rolling of ships. Rolling is reduced by transferring the water or other fluid in the tank in the direction opposite to the rolling moment generated by waves.
---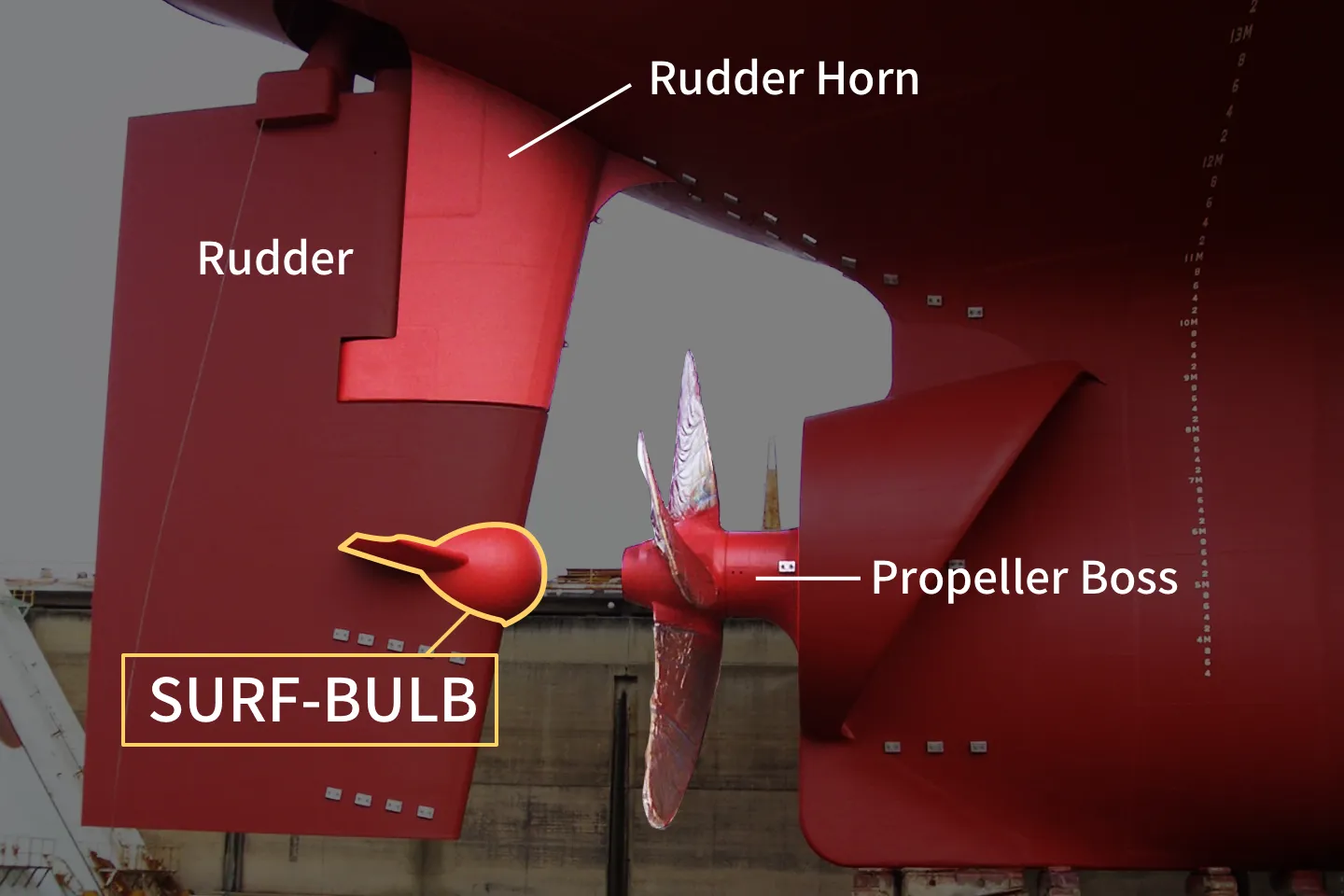 SURF-BULB® is a revolutionary energy saving device which can be retrofitted easily on existing ships as well as installed on new ships. Users can expect more than 5% reduction in fuel consumption horsepower requirements. Although this device is installed on the rudder, SURF-BULB® has no effect on maneuverability, as rudder torque is virtually the same as before installation.
---
---