Applying cutting-edge technologies, JMU builds container ships that ensure high reliability and realize larger scale and greater energy savings.
Extremely high technological capabilities are demanded in the development of container ships, which must provide large-scale, high speed, and the high reliability to ensure on-time service. JMU builds the largest container ships in Japan, and has realized excellent energy saving performance, exceeding that of conventional ships, by adopting advanced electronic engine control and a low drag hull design that was developed by applying outstanding fluid dynamic technology.
---
14,000TEU type of Container ship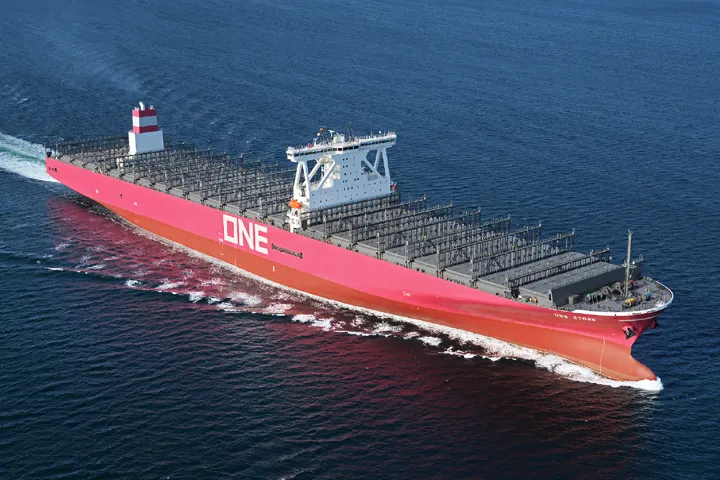 Our 14,000 TEU type of Container Ship enjoys the world's best propulsion performance, i.e. lowest fuel consumption per a TEU at the designated speed range, compared to the similar capacity of Container ships in service. We achieve such performance by applying the optimized hull form based on our advanced technologies and know-how on the hydrodynamic technology in house accumulated in the history of the construction of the container ships.
Gross tonnage: 145,000
Principal dimensions: length approx. 364m x beam approx. 51m x depth approx. 29m
---
8,200TEU type container ship
Gross tonnage: 99,400 (approx.)
Principal dimensions: length approx. 336m x beam approx. 46m x depth 24m
---
3,055TEU type container ship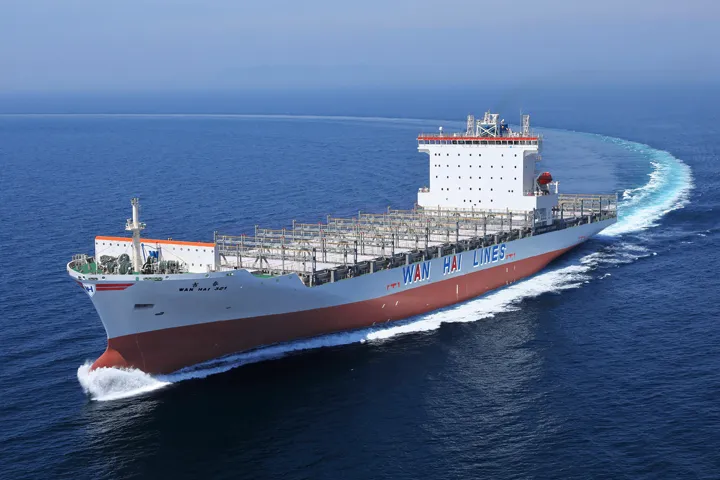 Gross tonnage: 30,700 (approx.)
Principal dimensions: length approx. 204m x beam approx. 35m x depth 12m
---